"Kangstem Biotech will create a world where
people can enjoy a healthy and happy life by developing
stem cell therapeutic products and next generation medicines."
Kangstem Biotech was established to develop stem cell therapeutic products for rare and incurable diseases. With our R&D technology, we plan to develop next generation medicines and become recognized as a global biopharmaceutical company.

This statement is Kangstem Biotech's long term mission. As people live to be 100-years-old, we will strive not only to make people's lives healthy but also to ensure they enjoy happy lives.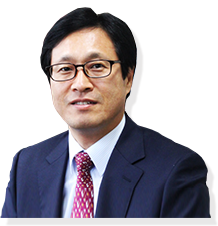 Kangstem Biotech Co., Ltd.
Founder
Kyung-Sun Kang