Kangstem Biotech is aiming at the enhancement of life quality for employees by supporting various welfare systems and making the company a favorable place through the continuous upgrade and addition of welfare.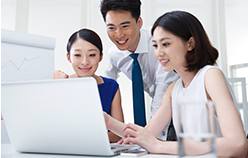 Annually, we have conducted a periodic health diagnosis and special health diagnosis for the healthy life of employees. We have offered the presents at various ceremonial days such as New Year's Day, Chuseok holiday and birthdays for an abundant life, and supported the expenditures for marriages and condolences.
In addition, we have tried to enhance the work efficiency through enough rest such as legal vacation and annual refresh vacation at the end of each year. We have prepared the center of exchange between employees through various events for the invigoration of organization, and operated the compensation system for the duty invention, which in turn has induced the beneficial competitiveness among employees. At the same time, we have supported the compensation for the employee who has created the accomplishment.